Removal of iron, manganese and the odor of water
Multifunctional solution for water treatment
Removes iron, manganese and hydrogen sulphide
Removes suspended solids
Removes sulfuric smell of water
Households, accommodation and recreation facilities
Pharmacy, laundries, dairies, breweries, restaurants and others
+420 224 811 900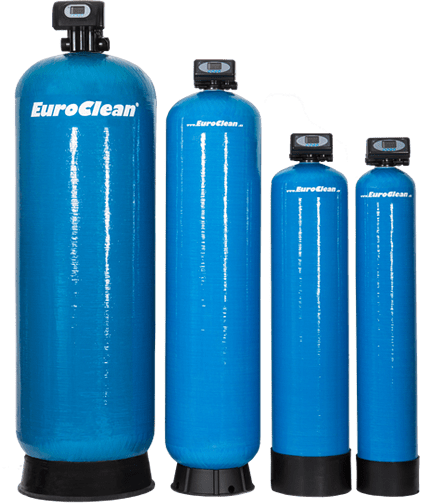 What does AquaPyr serve for
AquaPyr is used to remove iron, manganese, hydrogen sulfide and turbidity from groundwater.
Iron and manganese cause stains, deposits, undesirable colors and odors, and are damaging the mechanical parts of the instrument. They settle in the pipelines and wash off as rust or dark brown suspension.
In households, the increased amount of iron and manganese in water is manifested by color stains on sanitary and laundry.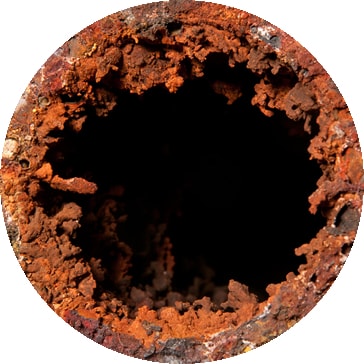 How does AquaPyr work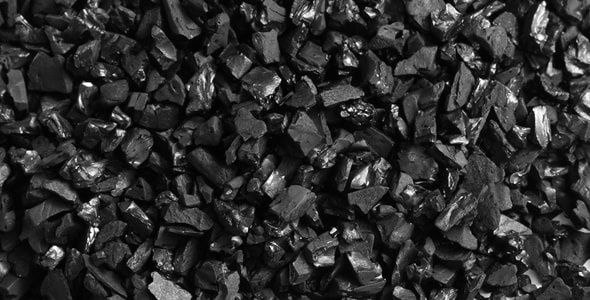 AquaPyr works on the principle of catalyzed oxidation and mechanical filtration. Iron, manganese and hydrogen sulphide are found in waters with oxygen concentration. Through oxidation, they are converted to insoluble forms, which get caught on the filter bed.
Similarly, other undissolved impurities (turbidity) are collected on the filter bed. The captured sludge is removed from the filter by regular backwashing, during which it is rinsed into the waste.
The device uses oxygen dissolved in water. If oxygen is deficient, due to the amount of iron, manganese and hydrogen sulfide, an oxidizing agent dosing system is installed prior to the AquaPyr.
Installation
The AquaPyr filter is connected via a bypass to the main water supply to the object or to the device.
The outlet of the water that flows out of the filter during the backwash is introduced to sewerage.
The final step is to set the control valve to suit your needs.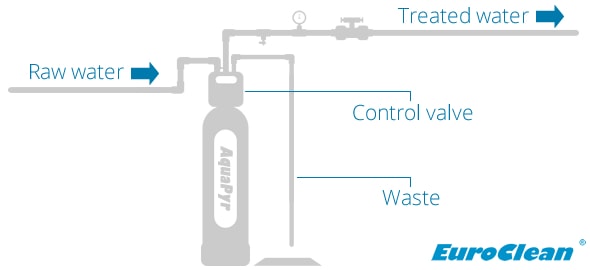 Parameters
| | | | | | |
| --- | --- | --- | --- | --- | --- |
| | AquaPyr 500 | AquaPyr 600 | AquaPyr 620 | AquaPyr 650 | AquaPyr 800 |
| Dimensions in mm (width/height/depth) | 1600x270x270 | 1610x350x350 | 1920x420x420 | 1980x500x500 | 2170x620x620 |
| Weight (kg) | 92 | 150 | 240 | 320 | 510 |
| Vessel (") | 10×54 | 13×54 | 16×65 | 18×65 | 24×72 |
| Input / Output Connections | 1″ | 1″ | 1″ | 2″ | 2″ |
| Brine / waste connection | 1" | 1" | 1" | 2" | 2" |
| Filter surface (m²) | 0,05 | 0,08 | 0,13 | 0,18 | 0,28 |

Power supply: 100-240V| Operating pressure: 1,5 – 6 bar | Operating temperature: 5 – 45˚C

Automatic operation
Long
service life
Easy
installation